Happy St. Patty's Day!
Here is a pet bandana I made.
First I cut out the triangle size and measured it to make sure it would fit around my dog's neck comfortably.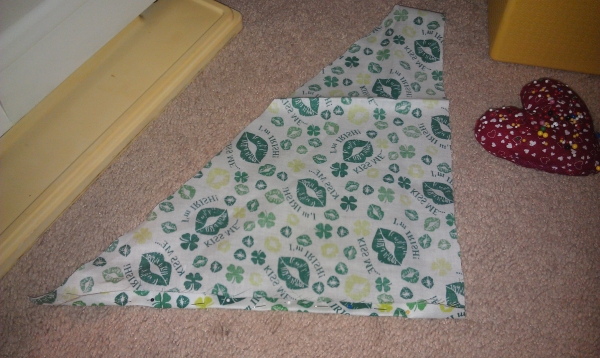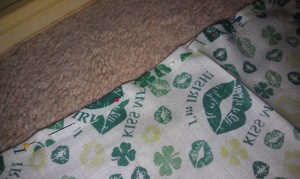 Then I pinned and hemmed with the sewing machine all along the fabric to make a neat border.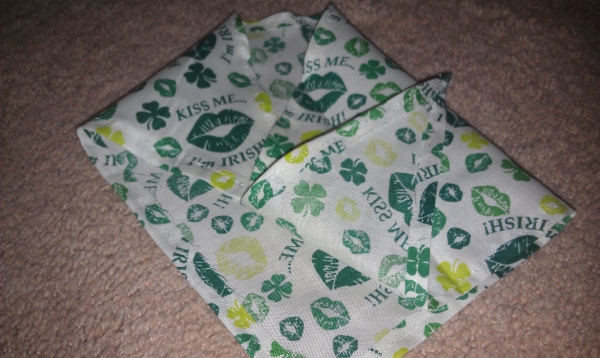 And here it is modeled on our dog